Digital food ordering system
Digital food ordering system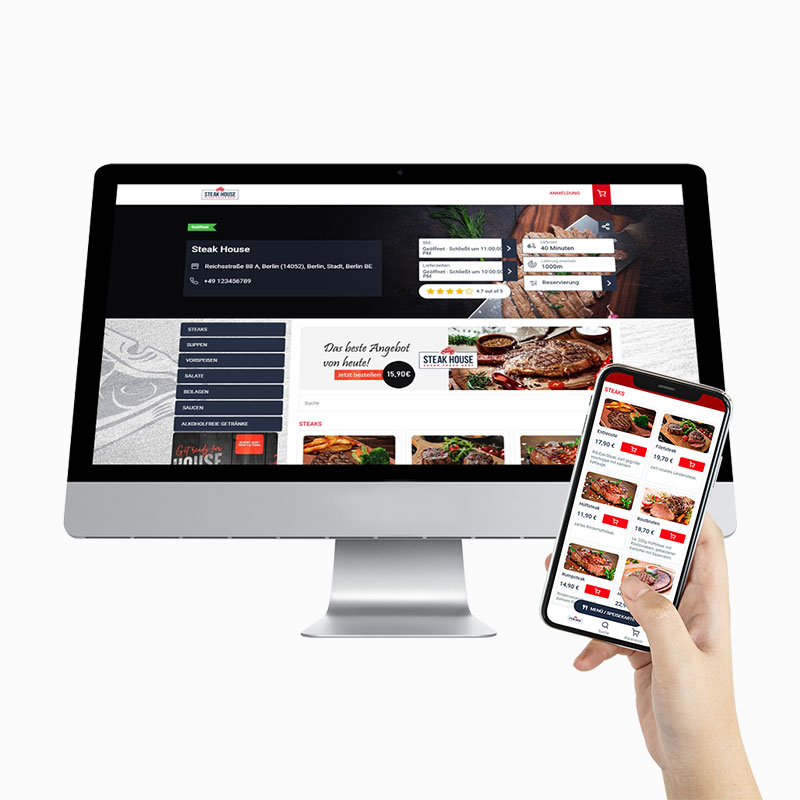 Get more orders and save on food ordering marketplaces thanks to digital orders.
Go digital! Use online ordering to make money
The number of digital orders has grown 23% annually since 2013. By 2020, it will increase threefold. Use it and earn more! Run a restaurant digital ordering system in your restaurant.
Your own restaurant mobile app
Currently, 6 out of 10 digital orders are being made using the mobile app. As many as 70% of them come from own restaurant applications! Give your customers a comfortable ordering option and launch a restaurant mobile app.
Easy digital orders management
Receive orders with one click, store secure order and customer details. Run a restaurant digital ordering system, save time and money.
Precise set up of delivery zones and menu
Edit delivery areas at any time by simply clicking on the map - these are true digital deliveries. You can also easily make changes to the menu. Your customers will see them in real time!
Online payments
56% of all payments are made online. Everybody likes to pay online, it's convenient. The restaurant digital ordering system allows just that. And you can prepare the order and be sure it's paid.
Data-driven decisions in your restaurant
Use the automatic reports Foodemp generates to build a data-driven business. This data will help you make better decisions.
Ready to see more?
Need an online ordering system for your restaurant to receive online orders? 
Contact Now