Web & Mobile Shop
Online food ordering for restaurants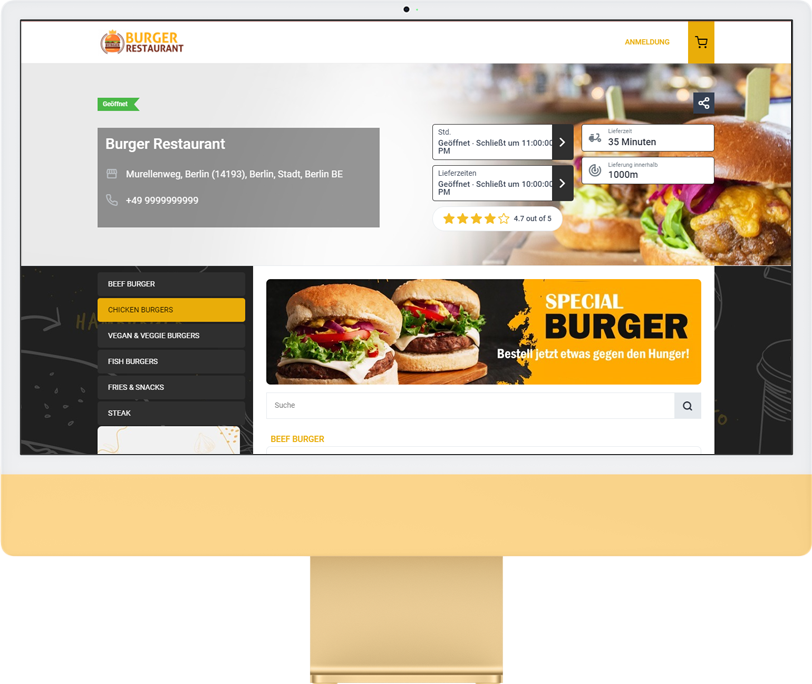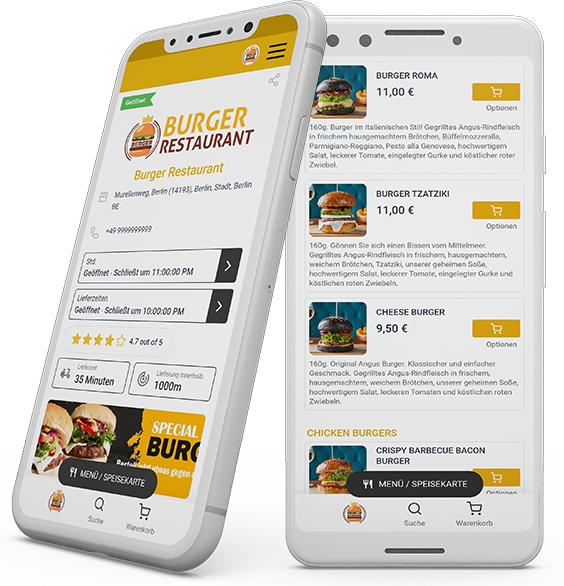 Launch a commission-free restaurant ordering system and reduce your delivery portal costs.
Run your own online restaurant ordering website to avoid paying high commissions and earn more.
A complete online food ordering solution
Adopt a subscription-based ordering system to protect your income from high fees and provisions.
Choose our solution and get access to a comprehensive system with regular updates and regular maintenance.
More Detail
No provision

Fixed monthly fee instead of high commissions.

Free Set up

No credit card required for membership.

Your Own Domain

Your own ordering website with your own domain.

Data protection compliant

All customer data is stored in the shop system in accordance with GDPR.

Special Discounts

Create loyalty bonuses with special discounts easily and quickly.

Order Notice

We offer extensive options for receiving your orders via the interface, e-mail or admin system.
Admin Panel System
Flexibility in the admin system.
You can make many useful settings for your ordering system easily by yourself.
Order tracking, payment and buying settings, time settings, map and payment settings on your delivery zones and more.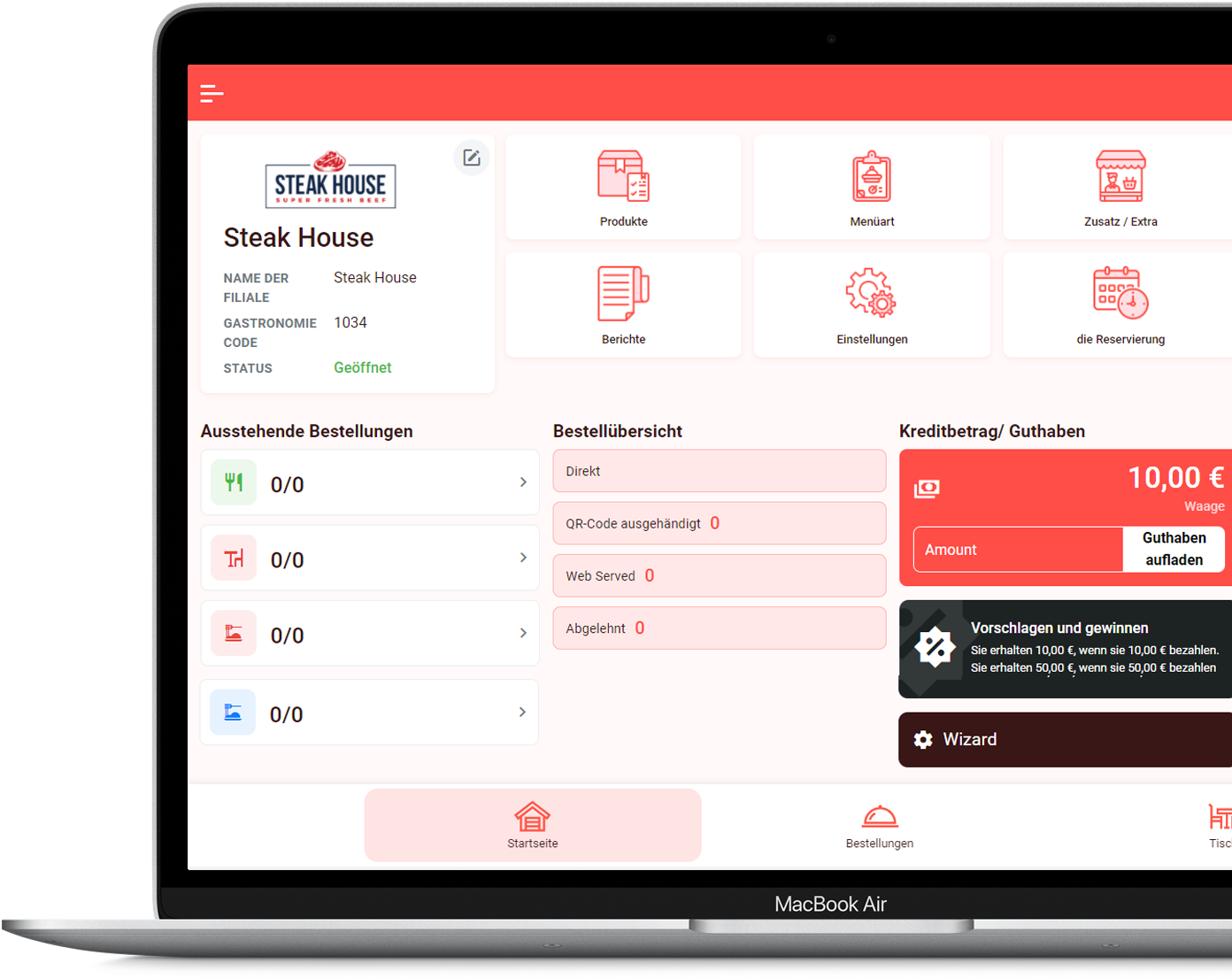 Flexibility in the map settings.
Circular and polygonal delivery zones. Multiple delivery zones, minimum order amount, max delivery time and more ...
Each zone can have a different minimum value of orders, delivery time and delivery costs.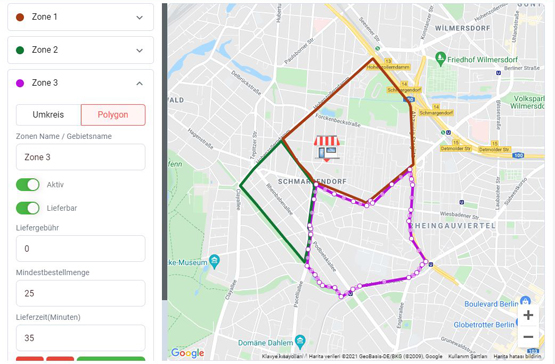 Integration Solutions
Safe, secure POS terminals, payment gateways and an accounting integration solutions for your ordering system.
Individual and independent!
Your app in the App Store & Google Play
Another important step to make you independent of delivery portals and to survive in the competition of the many delivery services.
An ordering website is part of the basic equipment of a successful catering business. With your ordering page app, your restaurant will now be even more progressive and customer-friendly with which you can save money.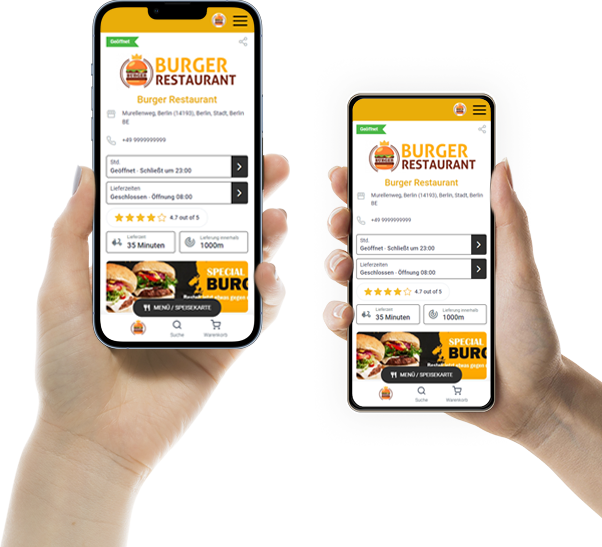 Free and Easy Setup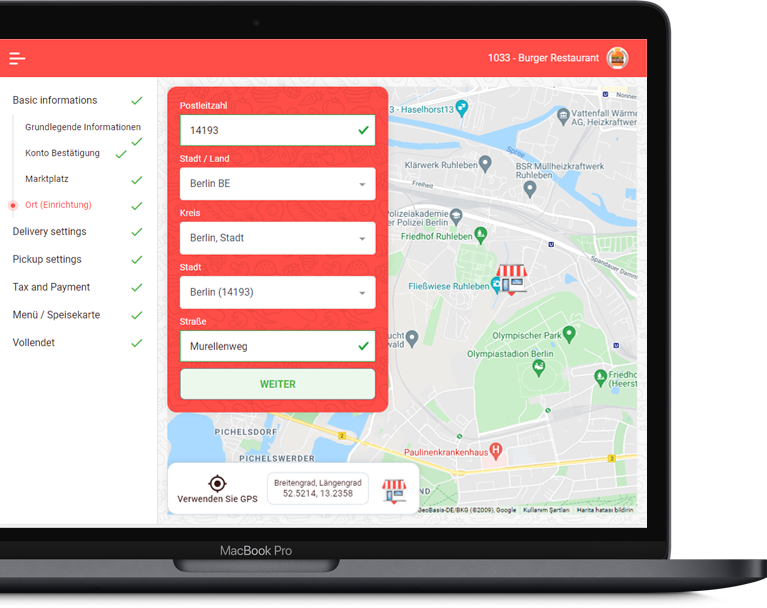 Start Now With the Wizard for a Free Setup
When you register, the helpful setup wizard guides you through your working plan and necessary settings, allowing you to quickly complete the installation steps without the need for help.
Sign Up

Create a registration for your business.

No credit card required.

Working Plan

Decide your working plan and complete all necessary steps easily. Business information, working hours, menu...

Your Website is up

Get the Web and Mobile online order page instantly. Take commission-free, intermediary, easy and fast online orders.
Start Now
Custom Design
Make your brand shine
Custom Web and Mobile order page designs for your brand.
Vip Services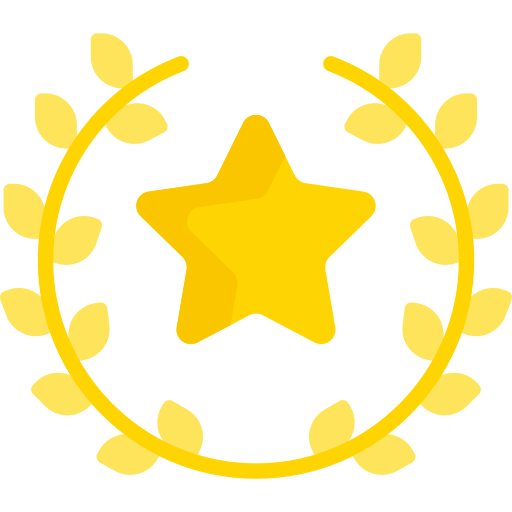 We can walk you through how our Online Ordering System fits your business needs and with a step-by-step guide to getting started and improve your online requirements with our VIP Services.
View in detail